Accommodation
We have cabins, tent area and pitches for caravans/motorhomes with electricity. The reception offers a kiosk, a café and a food shop with freshly-baked bread during the high season.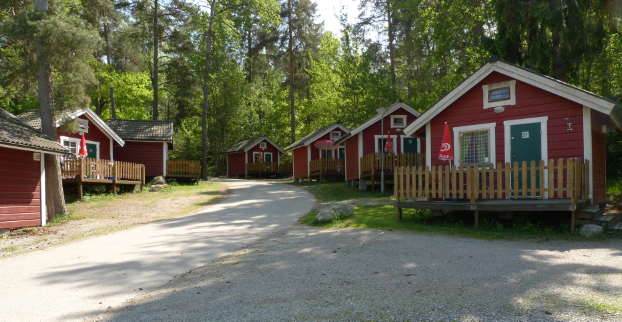 Lodges
Here at Ängby Camping you can stay in our cabins equipped with fridge and hob. The cabins have 4 beds. You will find shower, WC and kitchen in the service building. We have 40 lodges for rent.
Small cabin
10 kvm with 2 double-deck beds, refrigerator, cooking and kitchen utensils, table and chairs. No water.
Lofthouse
15 kvm with a sleepingloft, 4 beds. Refrigerator, cooking and kitchen utensils, table and chairs.
No water.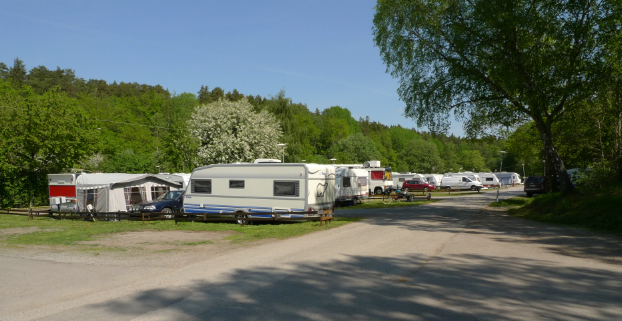 Caravan, motorhomes or tent
Being able to bring your own home exactly where you want to go on vacation is freedom. For those who travel by caravan, motorhomes or tent, we have different pitches to choose from, some with electricity and some with cable TV. Ängby Camping is located at lake Mälaren with an open-air swimming area with jetty and water-slide. Our service building is located at a comfortable distance and here you will find toilets, showers and laundry facilities. Latrine tanks disposal is available for motor-homes. In total we have 100 pitches.